Content Count

23

Joined

Last visited

Days Won

6
Community Reputation
16
Good
About Chi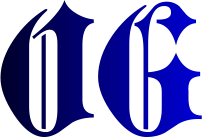 Recent Profile Visitors
The recent visitors block is disabled and is not being shown to other users.
I've got at least 3 albums/EPs that I never finished for various reasons, so I'm getting them done. That's about it though.

Yeah, I've been using the little M&S and little Sainsbury's in town, but when we need cat food and heavy stuff I gots to brave the covidiots in Tesco.

Just been to Tesco. People are absolutely incapable (or unwilling) to follow the one way system or stay 2m away.

Oh man, I can't believe I forgot to put Withnail & I in there.

I need to rewatch Jaws. It's the favourite film of a lot of my friends. I remember it being good, but not top 5 good. I'll see if it's on Netflix

Top 6 because I couldn't narrow mine down to 5. 1. Leaving Las Vegas 2. Reservoir Dogs 3. Magnolia 4. Smokey & The Bandit 5. Easy Rider 6. Being There

Deathproof is a really fun movie, but just not as perfect as the others. Reservoir Dogs is in my top 5 movies of all time. It's absolutely perfect. There's nothing I would change about it. It's fun, brutal, kitsch, engaging, the performances are incredible, possibly best soundtrack ever. I just love it.

I mean, that's a bold statement. For me it goes: 1. Reservoir Dogs 2. Pulp Fiction 3. Kill Bill 1&2 4. Jackie Brown 5. Inglourious Basterds Then maybe Hollywood at number 6. I could do without Django, Deathproof and Hateful 8 tbh.

Yes, Wishing Hour. They were great.

I'm an unashamed Tarantino fanboy and I thought Hateful 8 was tedious and Hollywood was very pretty but ultimately disappointing. At least I enjoyed watching Hollywood, lots of great performances and cool kitsch. I really enjoyed 1917, but I watched it with literally zero knowledge. It was only halfway through I realised they were doing the one camera thing.

Yeah, I never made it to season 2. On paper it should've been my favourite show ever. Crazy how they managed to botch it.

Oh yeah, me too. I best get on it

Better Call Saul is the best thing around atm. This season especially is better than Breaking Bad even. Bob Odenkirk is absolutely killing it. He's phenomenal.