 Content Count

6

Joined

Last visited

Days Won

3
Community Reputation
3
Neutral
About KaizerQueef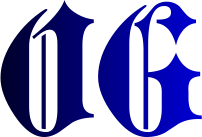 Recent Profile Visitors
The recent visitors block is disabled and is not being shown to other users.
I don't like this new thing of wacky far out shows about like intergalactic time travelling dysfunctional families or whatever. Rick and Morty wasn't that funny, but they said everything very quickly and angrily so I guess that's what they're going for.

Wow shit, I'd forgotten that!

Just got a hook up for free year's pass for BFI from a friend - if I hadn't already got it, I would definitely shell out for it. It's a revelaton. Fiver a month or fifty a year for an amazing collection of classic and modern films and also the most incredible collection of archive footage, all archived on a map of the UK. From Cardiff Blitz, Porthcawl in the 50s (both of which were strange without Barry Welsh talking over them) through Aberfan, the miner's strikes, even a 4 minute video of someone driving around Bridgend pre-pedestrianisation, with it's loads of pubs, hoards of revellers and a gleaming bus station, which to be fair hit me harder than Schindler's List. We just recently watched: The Bicycle Thieves, Les Regles du Jeu, La Notte, Stroszek, Listen Up Phillip and tens of hours of local footage from South Wales. Pretty sure that archive stuff is accessible for free too.

Anyone able to report on Chris Crabb? Been too long since I saw or heard word from that guy!

Can we talk about the gaping hole left in the music of the world by the front-to-back cancelling of Lost Prophets from the face of popular culture? The guitarist was the happy family dad on a Sainsbury's advert last year. I saw him at a Mew show in London a few years ago and he was really nice to me. I bet people from South Wales give him a wide berth now.

Kai here - I was a very young, impressionable teenager when I was last around here. I was in some South Wales bands - Young Prisoners, Freeze Up, All Washed Up, Solutions (remember the Against Nick! furore, I'm about 90% sure he was on the New Years honours list for services to the Home Office - but he went through some serious shit at the time. I see him sometimes and he's a top gent) and then Goodtime Boys. I left, became a German teacher, lived in the South East for a while and taught at a grammar school, aaand now I live in Berlin with my lovely Californian wife and teach English and German. I have a band still, called Rope - have a listen if you feel so inclined. Sort of sounds like Codeine or Karate or something, maybe with some Nick Cave or something for good measure. I don't know. https://holyroarrecords.bandcamp.com/album/come-closer-now Safe one guys!