Content Count

15

Joined

Last visited

Days Won

1
Community Reputation
10
Good
About Matt Cheap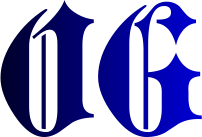 Recent Profile Visitors
The recent visitors block is disabled and is not being shown to other users.
Did anyone watch Dave, the Lil Dicky series on iPlayer? I thought it was great.

I had a car stolen and then found burnt out in Fairwater back in 2005.

I've been to some of the shows put on by these people https://twitter.com/diycdf

If we're talking Eisenberg, I was stood a few feet away from him at a party last year. We did not make eye contact and I did not speak to him. <anecdote ends>

Doug didn't make the list but The New 1920 did. That in itself feels like performance art.

It's as if LOSTPROPHETS never happened

Agreed on Westworld. Watched season one and that was it for me. I think I would have liked it more if it was just a straight Western like Deadwood.

Is this to do with me not coming to Turnstile

I don't think I've been to a gig in Cardiff in ages, think the last one may have been The Bronx. Occasionally go to Le Pub for gigs, last few were Restorations, THiS, and also an acoustic set by Tom May from the Menzingers where he butchered a Clash song so badly I nearly got PTSD. Head over to Bristol pretty regularly for touring bands from US/Canada who've been around a while - in the last couple of years I've seen both Pup and The Menzingers a few times, plus Propagandhi (one of the best gigs I've ever been to), Mighty Mighty Bosstones and more. I'll go to London now and again as well and went to Slam Dunk last year.

He emerges occasionally and we have a brief chat, haven't spoken to him in a while now.

Protection is full of bangers, I love that record.

I think I've only seen Good Riddance once - Reading festival 1999. I feel like they don't get mentioned that much but every single record is really good. Love them.

I feel like those white oreos are like a posh custard cream

Matt Cheap

changed their profile photo

Matt Cheap formerly of SHOOTIN GOON, THE CHEAPSKATES and GOOD CLEAN FUN RECORDS label & distro. Managed ADEQUATE SEVEN for a bit, spent a lot of time touring the toilet circuit around Europe before working in film and TV production for a while. Played in a wedding band CAPITAL CITY SKA for 10 years and got paid more for the first gig than I ever did in the Goon. Also formed THE BARRY HORNS brass band with other ex-Goons, Ad7 boys and a few others (Howl joined in as well) and did that for 7 years before knocking it on the head. Living in Cardiff, still go to gigs though mostly in Bristol these days. Scrape a living writing for film and TV and have a film called THE TOLL coming out at some point, but with Corona changing everything, I have no idea when. Also I gave up drinking 8 years ago and 3 years later went vegan. It's good to be back.